When I was little one of my best friends parents got married in their living room with just my parents as their witness.
Even though I wasn't there the best part of the wedding was that my friend got to wear a tiara.
I don't remember what the tiara looked like, it wasn't too fancy, but it was sparkly and something both knew was special. Like the spray her mother had that instantly dried nails and the dress her mother had that had strings to create a bustle type effect on the front.
I would beg to wear it, just for a moment. Every second it was on my head I felt incredibly special.
I hadn't thought much about tiaras other than when I was watching Miss America or something similar.
Do I want a tiara? I'm not sure. But as my boss said "I totally did the whole princess for a day thing...it was awesome." and my boss is one of the coolest women I know so I put some stock into her opinion.
A couple of years ago I Googled "Audrey Hepburn Tiara" and came across
http://www.tiaratown.com/
I have always loved Audrey Hepburn, she is the epitome of grace, beauty, kindness and style. And her movies are some of my most watched.
I cannot help but imagine that wearing a replica of a tiara worn by a character Audrey Hepburn portrayed just wouldn't rub off some her best qualities onto me.


Iam drawn to this one particularly. Maybe because it also reminds me of the tiara worn by the Childlike Empress in the Neverending Story which I watched obsessively when I was young.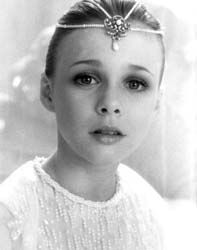 Ok so it doesn't really look similar at all. Other than the slicked back hair and giant eyes. I'm not even sure I could pull this sort of look off. I personally think that it would only really work with a dress like this one...

Which reminds me of the Princess Bride...another favorite movie. There are so many different looks that I adore. How am I ever going to choose?